Dutch Fashion

Ever since moving here Ann and I have noticed a certain distinct and pervasive sense of Dutch 'style'. Simply put: the Dutch wear things that in almost all other cultures would surpass acceptable fashion limits.

When put into the larger context of their country's historically inclusive and tolerant culture it may be easier to understand this seeming meltdown of conventional fashion norms. The Dutch have always been a little... different, from the other European countries.

When you walk down the shopping streets in the Netherlands you will be confronted with a series of stores bearing names that rival their American counterparts in trendiness. Stores such as Cool Cat, Miss Sixty, The Sting, and Etam would blend in quite well with American establishments such as Wet Seal, Hot Topic, and Torrid.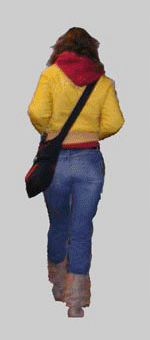 The clothes come from such famous labels as G-Star Raw, Diesel, Von Dutch (natually), Cool Cat (they have their own clothes), and Indian Rose. These designers of men and women's fashions have tailored their offerings to appeal to the unique Dutch sense of style. Bold, mismatched colors are only the tip of the iceberg. Many Dutch fashionistas also have a penchant for contrasting styles of clothing even within one ensemble. There is the popular "poofy colorful skirt over black spandex leggings tucked into white boots" flavor of contrast. There is also the "long colorful wool scarf over brown suede coat and black pants" look. I personally enjoyed the girl with the orange camo hat and the puffy green North Face jacket over a black skirt and boots, sporting the straw handbag with fashionable skull and crossed bones (see montage below). There are also the traditional style staples like Lacoste, Tommy Hilfiger, Polo, Scapa, Zara... but no one cool is wearing THOSE.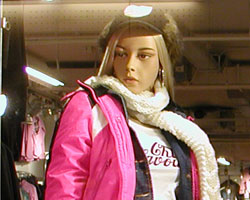 And for some unfathomable reason it has become very popular to wear high suede boots into which jeans are tucked. Several examples of this are included in the montage above. These are REAL people wearing this stuff. I took those pictures myself as we were touring around. And before you dismiss this as perhaps the style of only one particular city, I should mention that the shots above were taken in Amsterdam, Dordrecht, Den Haag, and Rotterdam.

Ann's general reaction to the sight of these brave pioneers of contra-fashion is a look of disbelief (you know, the look that says, "Am I really seeing this?") followed by either a "I feel really old," or a, "Can we move to Belgium?" My general reaction is to wonder how much effort must have gone in to finding the exact combination of colors and styles that would NOT match. It must take them a fair amount of time, but as you can see for yourself, the results are obviously well worth the effort.

Can't wait to see what will be in by summertime. All two weeks of it.

click for larger images